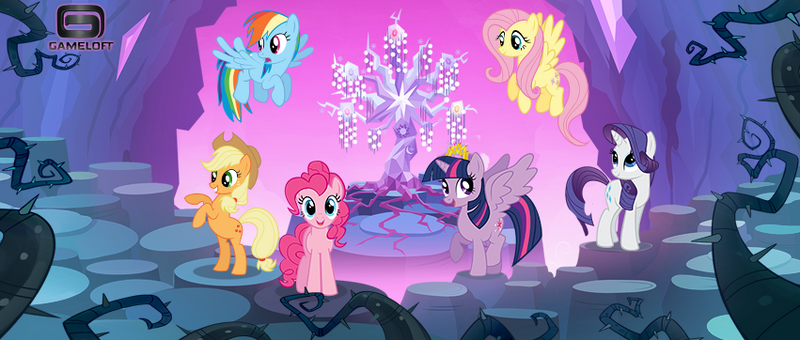 Released on December 11, 2014 (IOS).[1]
New area, Everfree Forest, with a community event on saving the Tree of Harmony
Added cloud save feature
Level Cap increased to 90
18 new winter Decorations
12 New Ponies (Though 16 appear in the Albums)
Plunderseed vines on buildings and some decors for Ponyville and Sweet Apple Acres only
Added new features in the Magic Wings game
Free King Sombra that lives in Canterlot as a 2nd anniversary gift
Added global Leaderboards
Princess Twilight Sparkle's crown updated to match the one she wears for most of Season 4.
Quest chains for the Everfree Forest
New minigame: Zecora's Hut for making totems that generate Element Shards.
Update 2.1.1
Released on December 24 2014
New Winter Decorations
Snow in Poyville, and Canterlot
Quest Log changed appearance
Menu Scroll changed appearance
Bug fixes
Community content is available under
CC-BY-SA
unless otherwise noted.