Princess Luna's Royal Guard

Princess Luna's protector ponies are identified by their dark coats and manes, as well as their purple armor.
Playable
Yes
Level
1
Town
Ponyville
Arrival Bonus
150
House
Lunar Guard's Quarters
Minigame Timer
235m (3h 55m)
Minigame Skip
6

Cost/Prize

190
Equestria Girls
Princess Luna's Royal Guard lives in Princess Luna's Royal Guard House in Ponyville.
Cost
Princess Luna's Royal Guard costs 800

when the game was first released. He was dropped down to 320

in the Movie Time Update and was dropped down to 190

in the 2013 Christmas Update. He occasionally goes on sale for 50% off. As of update 4.0, he can only be obtained via EG minigame.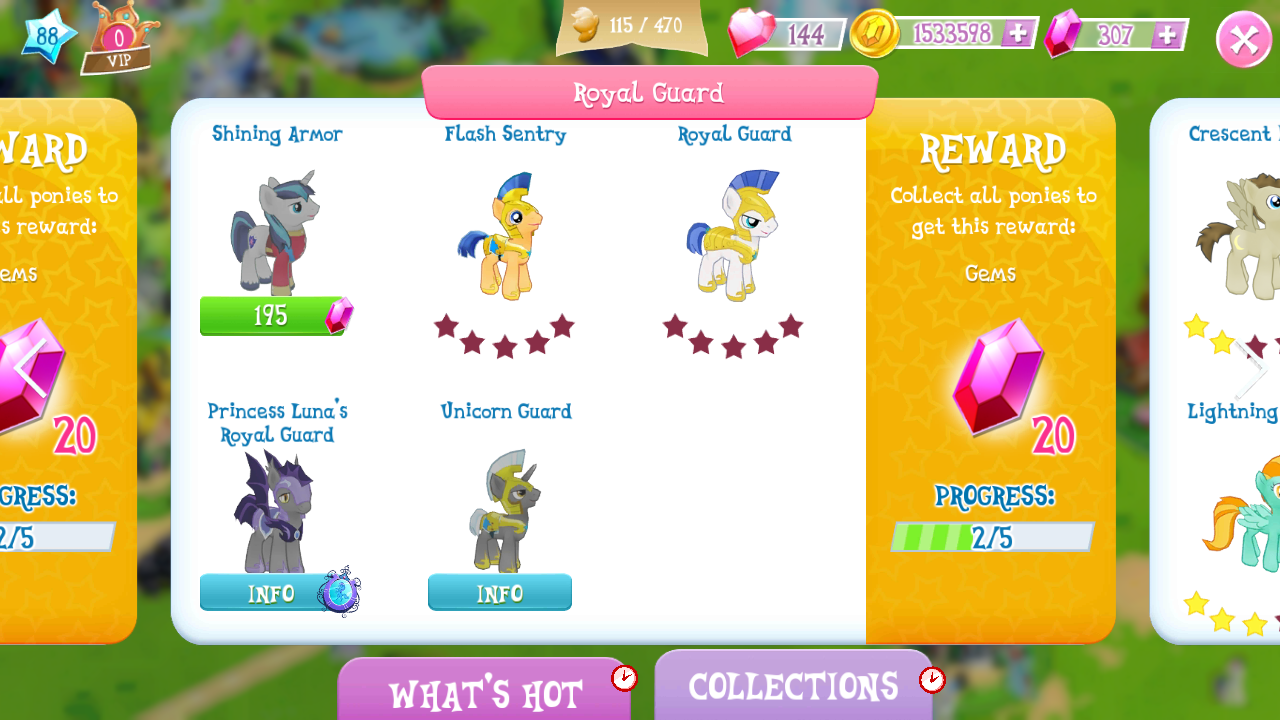 Collection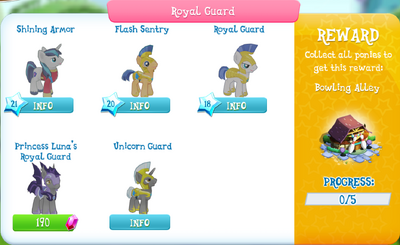 Characters

‌

Mane Six (The Elements of Harmony)
Ponyville (598 Characters)

Princess Luna's Royal Guard

Canterlot (148 Characters)
Sweet Apple Acres (129 Characters)
Crystal Empire (51 Characters)
Klugetown (40 Characters)
Unknown Location (5 Unknown & 11 Missing)
Other
Non-playable
Removed
Unimplemented/Unreleased
Click on the town you want and it will reveal the characters in that location (the new way for Show/Hide)
Community content is available under
CC-BY-SA
unless otherwise noted.