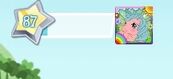 Game Profile
is where you see your Player Name, Friend Code, a Counter for Characters, Collections, Outfits, & Shops, all the shards you have, and other features. It was added in
Update 3.5
. At the bottom of the screen is a tab for the friends screen (here is where you add or accept a friend request, send or receive gifts, & a screen on who you invited to the game), and Leaderboards.
My Code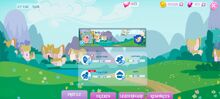 This is your friend code on which you can share to get others to friend you and you can post your code on the Friends page.
Gift Code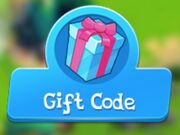 The present item is not a gift but is used to redeem codes that Gameloft posts on Instagram, Facebook. You can also find them hidden in the loading screen. You can get various gifts like Gems, decor, a Character, a Shop (but that is very rare on happening), & other stuff. You can check
Gift Code
for active codes.
Star Mastery
Star Mastery is a feature where you get rewards for leveling up your characters. The more characters you level up, the more rewards you will get from it. If the character is already at Star Level 5, than that will count as well.
Community content is available under
CC-BY-SA
unless otherwise noted.